Darkling Treasures- the mad ramblings, mental snapshots, and imaginative workings of artist Emily White.
Update 2/27/14:
I know, I've been gone awhile...see where I'm at now with the aide of this handy blog post:
Where I Disappeared To
Update 10/9/13:
A Snow White inspired artwork- "Ms. White"! Read all about her, and even get yourself (or a friend) a poster
HERE
!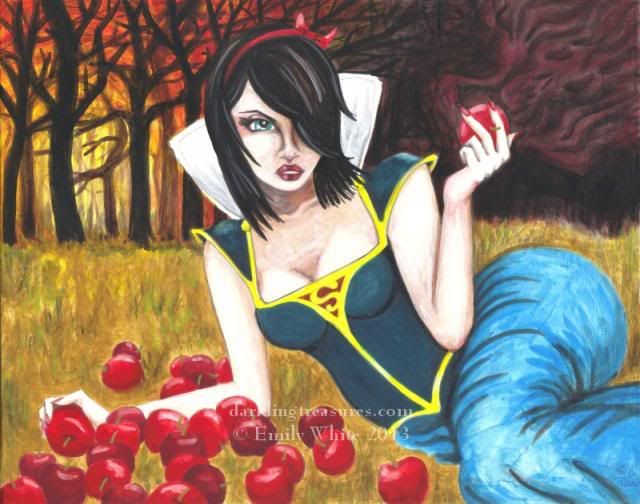 Brand new Double Sided ACEO art prints of: Pris-tend, Button Pusher, Blue Dutchess, and Outersea are available! They are $4 each, free shipping for orders placed through this website!
Email Me
with your request!
COMMISSIONS are OPEN again!! Click on the 'Commissions" tab on the main menu to read all about how to get a custom piece from me!
Update 8/26/13:
I have added prints and poster options for "Pris-tend" and "Outersea" to my
New Art- 2013
gallery- go check it out! Double-sided ACEOs are also available!
Update 8/8/13:
All images and site content copyright © Emily White.
For permission to use any image, please contact the artist at darklingem@gmail.com